Piqua HVAC Contractor With A Passion To Serve!
JH Heating & Air
Get Professional HVAC Services
in Piqua

Air Conditioning
Beat the heat in Piqua and surrounding areas with our premium air conditioning services! Keep cool and comfortable all summer long.
Furnace
Have your furnace running in tip-top shape this season with professional service. Keep warm and cozy during the colder months ahead!
Heat Pump
When you need heat pump service in Piqua, our  team has years of experience under their belt, they'll have your system running smooth in no time!

Ductless Mini-Split
Need a hand with your ductless mini-split system? We offer expert repair and service to keep it running smoothly. Don't wait, get top of the line help today!

Air Quality
Want to take a deep breath of fresh air? Our state-of-the art air purification systems can help make your home's atmosphere healthier.

HVAC Financing
We offer very competitive HVAC financing options. Now's the perfect time to get a jumpstart on your heating or cooling improvements!
Our Simple
Three-Step HVAC Plan

to a Comfortable Home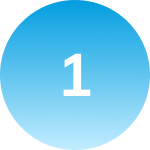 Schedule Your HVAC Estimate or Service
Ready for a free in-home estimate or service? All you have to do is fill out our easy website form — no appointment required. Or give us a call and we'll work around your schedule!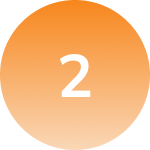 Assess Your Options With a Professional
Let our experts help you find the perfect solution that fits all your needs! Whether it's a quick tune-up to get you going again, some repair work, or something more tailored and custom designed – we've got options for everyone.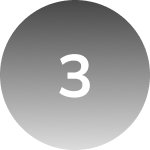 Maintain Your HVAC System
Having the latest in heating and cooling technology in your home or business won't do you much good without regular HVAC maintenance. With a comprehensive plan to take care of your system, you'll be able to enjoy its efficacy for years – even decades!
Is Your HVAC Unit Not Working? Don't Stress
Call Us!
At JH Heating & Air, we offer top-notch AC repair and furnace repair services in Piqua, OH. When the time comes for a furnace replacement or new air conditioning installation, rest assured that our highly skilled technicians will handle your HVAC system with precision and expertise.
Our Values & Commitment to You
Experience, Comprehensive HVAC Solutions & Affordability
At JH Heating and Air, our friendly and professional team is dedicated to providing you the highest level of heating and cooling service for all your HVAC needs in Piqua and surrounding areas. We understand the importance of maintaining a comfortable atmosphere within your home or business, which is why we consistently strive to exceed your expectations.
We take pride in offering individualized HVAC solutions tailored to your unique requirements, prioritizing your satisfaction above all. Choose us for a seamless and exceptional experience in managing your furnace, air conditioning, heat pump or ductless mini split system.
What People Say About
JH Heating & Air
Harley keiser
July 18, 2023
Jason and his guys did a stand up job on a new complete install. very professional and timely highly recommend. Thanks again Jason
Kelly Frierott
June 30, 2023
Absolutely wonderful! They helped us out so much!! Extremely fast and super responsive! I cannot recommend these wonderful guys enough!! Thankyou!!
Jason was very professional, friendly, knowledgeable and fixed our ac for a reasonable price and didn't try to sell us anything we didn't want or need. I would recommend anytime!!
revona robinson
May 17, 2023
Excellent work. This young man is very professional and punctual. Highly recommend him.
Zach Z (Zazman)
May 6, 2023
Great service, very responsive and professional.
Shelly O'Brien
March 28, 2023
Jason was amazing. Called him, he came the very next morning gave us an estimate within two hours, ordered the unit we needed and installed within three days. Great value great customer service, good people!
Jeremy Blanford
December 30, 2022
I'm not one who's easily impressed, but this is quite the exception. Rental house furnace went out after the arctic cold snap over Christmas. I raced to find someone who could look at. That company informed they were 2 weeks out for quotes after condemning the furnace. The following morning I sent an inquiry to Jason, who responded within 15 minutes. I was told he would go and quote that afternoon, and gave me a timeframe. He actually showed up nearly an hour early. I received a quote soon thereafter and was informed he could install it within 48 hours if we agreed on the price. The quote was quite reasonable I felt and gave the go ahead. Jason arrived before he said he would and had the entire HVAC system installed within 8 hours… virtually by himself. Very professional, prompt, and very reasonable. I had called four other companies for quotes and never received a response except for one who finally returned the call while Jason was busy with the installation. I highly recommend this business !
Nate Lukey
December 23, 2022
Jason is a honest guy to deal with. If you need hvac service, give him a call.
We Have HVAC Financing
Options!
Our company strives to provide the highest quality HVAC services at the most affordable rates. We understand that your HVAC system is an investment, and we are committed to helping you get the best value for your money. We are proud to offer competitive rates and pricing so you can be sure you're getting the best service at the best price.
Contact Us for Details About Financing- We Can Help You Through It
Extended Warranties – New Systems Have A 10-year Manufacturer Warranty
We Provide a 1-Year Warranty On Labor for All New Installations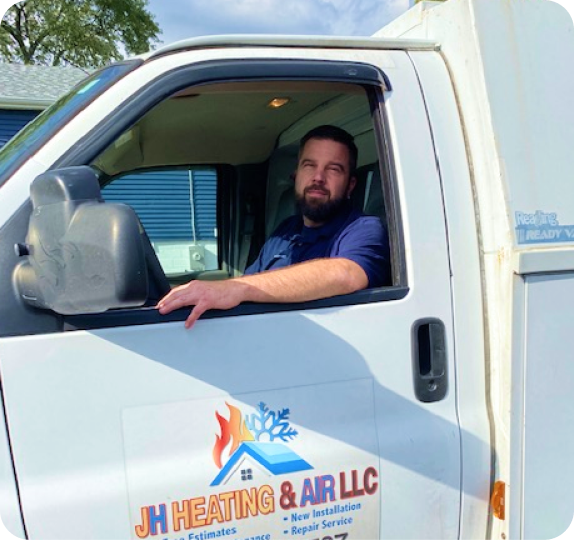 Join Our Comfort
Care Club !
Protect Your HVAC Equipment
Life gets busy; we all forget things sometimes, even our HVAC system, until it isn't working the way it should. Before your HVAC system fails, consider contacting us to sign up for our Comfort Care Club. This program is a pre-paid HVAC maintenance program that allows you peace of mind knowing that someone is on your side to help keep your system running at its best!
Two HVAC Inspections A Year
We will identify potential failures before the failure becomes an emergency. When you have your HVAC system routinely checked, you are extending the life of your equipment. With the Comfort Care Club, you can have peace of mind knowing we will change the filter at each scheduled inspection.
Emergency Service 24/7
Additionally, you are helping to improve the air quality in your home. A dirty filter can lead to many problems within your furnace. Frequent filter changes also help keep particles, dust, and dander from polluting the air quality inside your home. Also, as a member of the Comfort Care Club, you will receive priority service from our professionally trained experts in the event of a system breakdown.
Our Service Areas for JH Heating and Air