Easy and Affordable HVAC Financing for Good or Bad Credit
Don't go another season spending countless hours of time and money on an HVAC system that is running poorly. We know a furnace or air conditioning replacement is costly, but we have a company we work with that has financing solutions for consumers. Contact us today for more information.
Get the HVAC System You Need Without Breaking the Bank
Are you looking for an easy and affordable way to finance a new HVAC system? With our HVAC financing programs, you can get the system you need without having to break the bank. We offer financing options for customers with good or bad credit, so you can get the system you need and make monthly payments that fit your budget.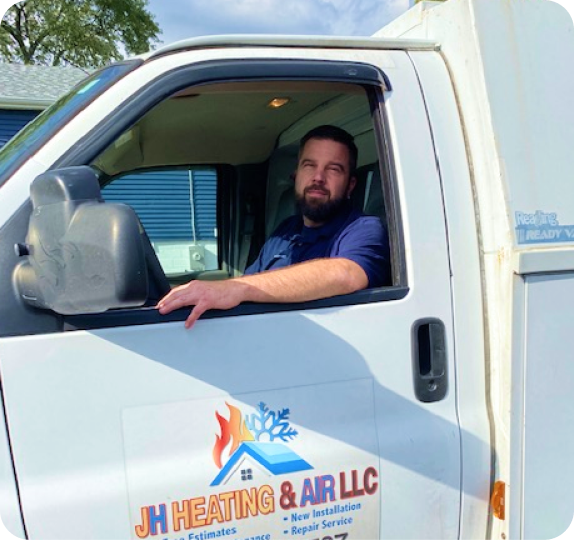 Financing for Bad Credit
We understand that not everyone has perfect credit, which is why we also offer HVAC financing options for customers with bad credit. Our financing programs are designed to help you get the system you need without having to worry about your credit score. We can help you find the right financing plan to fit your budget and your needs.
Easy Application Process
Our online application process is fast and easy. You can get pre-approved in minutes, and we can help you find the financing program that works best for you. We make it easy to get the system you need without having to worry about your credit score.
Finance of America takes the hassle out of finding financing for your HVAC project. With our wide range of lending partners, it's quick and effortless to get pre-qualified offers at no credit score impact! Get access to easy-to-compare personalized loan options tailored just for you – from interest rate and payment amount, down to term length – all in a simple online process that delivers fast results.
We offer comprehensive installation services for all types of HVAC systems. Our experienced technicians will ensure that your HVAC system is installed correctly and in a timely manner. We service Piqua, Sidney, St. Paris, Troy and Covington, Ohio.
What People Say About
JH Heating & Air
Shelly O'Brien
March 28, 2023
Jason was amazing. Called him, he came the very next morning gave us an estimate within two hours, ordered the unit we needed and installed within three days. Great value great customer service, good people!
Jeremy Blanford
December 30, 2022
I'm not one who's easily impressed, but this is quite the exception. Rental house furnace went out after the arctic cold snap over Christmas. I raced to find someone who could look at. That company informed they were 2 weeks out for quotes after condemning the furnace. The following morning I sent an inquiry to Jason, who responded within 15 minutes. I was told he would go and quote that afternoon, and gave me a timeframe. He actually showed up nearly an hour early. I received a quote soon thereafter and was informed he could install it within 48 hours if we agreed on the price. The quote was quite reasonable I felt and gave the go ahead. Jason arrived before he said he would and had the entire HVAC system installed within 8 hours… virtually by himself. Very professional, prompt, and very reasonable. I had called four other companies for quotes and never received a response except for one who finally returned the call while Jason was busy with the installation. I highly recommend this business !
Nate Lukey
December 23, 2022
Jason is a honest guy to deal with. If you need hvac service, give him a call.
Adam Anders
November 5, 2022
Jason did a great job was professional showed me everything that was wrong with the old furnace and replaced it with in a few days. Would recommend I'll be calling him for services in the future!
Lefty Cooley
October 27, 2022
Great service and value. This guy is the Real Deal, helpful, honest, and knowledgeable! The job gets done and done right! What more could you ask for?
Jacob Roberts
October 13, 2022
Jason was a very personable technician that was very reasonably priced and attentive to details. He was very receptive of ideas and worked through various challenges that my renovation project presented. Would highly recommend his services.
Great work at a great price. I recommend this company for all your heating and a/c needs. The owner was very professional and knowledgeable. I would use them again.
Beverly Smart
September 30, 2022
I would highly recommend Jason at JH Heating and Air. Showed up on time, quality work and cleaned everything up and hauled all the trash away. Very reasonable. Any questions I had Jason was very prompt in responding.
Jackson Rental Properties INC.
September 29, 2022
Have used Jason for several jobs for furnace repair and installation to water heater installation and repair. He always responds quickly and does fast good quality work at a reasonable price. We now use this company for all our furnace and water heater issues. Highly recommend them.
Charles Ricketts
September 29, 2022
Answered all my questions and we are very happy Would recommend JH Heating and air conditioning For anyone that needs service for a new air condition or Furnace Or repair