HVAC Contractor Sidney, Ohio
Professional HVAC Contractor Sidney, OH
If you own a home or business in Sidney, Ohio you've most likely encountered a faulty heating or cooling system. Often your air conditioning stops running at the most inconvenient times, like the hottest day of the summer. That's when you need a reliable HVAC contractor in Sidney. JH Heating and Air is an honest and dependable heating and cooling company you can count on. With years of experience, we can help you with all your HVAC needs.
HVAC Repair and Maintenance
If you need HVAC repairs or maintenance for your system in Sidney, we have you covered. Our experienced technicians can diagnose and repair any issue with your furnace, heat pump, or air conditioner. We also offer comprehensive maintenance plans to keep your system running efficiently and prolong its lifespan.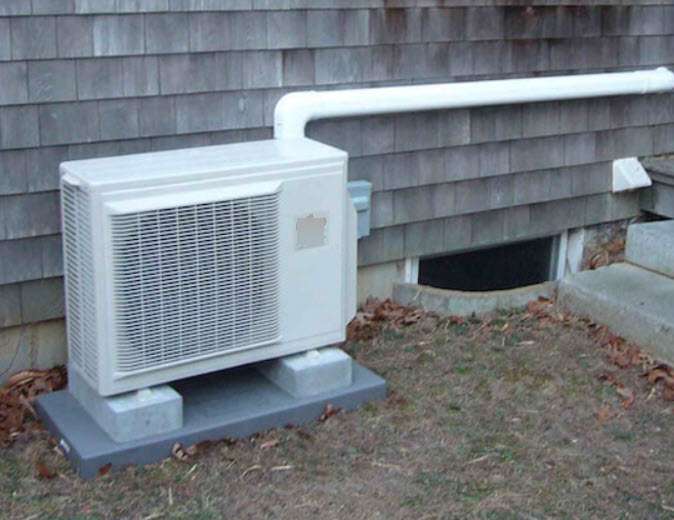 Furnace Replacement and Installation
Are you looking for a new furnace for your home? JH Heating and Air offers top-of-the-line furnace replacements and installations. We can help you find the best system for your property and provide a full installation service that won't disrupt your daily routine. We can even help walk you through any rebates or financing you may need. Contact us today for more information.
Explore Ductless Mini Splits
Are you considering a ductless mini split system for your home? JH Heating and Air can help. We can provide a comprehensive assessment of your property to determine if a ductless mini split is the right option for you. If you are thinking about a remodel or addition this type of system may be the best economically to choose. Contact us today to learn more about this efficient and cost-effective HVAC system.
 JH Heating and Air will help keep your home cool in summer and warm during the winter in Sidney, Ohio.
What People Say About
JH Heating & Air
Harley keiser
July 18, 2023
Jason and his guys did a stand up job on a new complete install. very professional and timely highly recommend. Thanks again Jason
Kelly Frierott
June 30, 2023
Absolutely wonderful! They helped us out so much!! Extremely fast and super responsive! I cannot recommend these wonderful guys enough!! Thankyou!!
Jason was very professional, friendly, knowledgeable and fixed our ac for a reasonable price and didn't try to sell us anything we didn't want or need. I would recommend anytime!!
revona robinson
May 17, 2023
Excellent work. This young man is very professional and punctual. Highly recommend him.
Zach Z (Zazman)
May 6, 2023
Great service, very responsive and professional.
Shelly O'Brien
March 28, 2023
Jason was amazing. Called him, he came the very next morning gave us an estimate within two hours, ordered the unit we needed and installed within three days. Great value great customer service, good people!
Jeremy Blanford
December 30, 2022
I'm not one who's easily impressed, but this is quite the exception. Rental house furnace went out after the arctic cold snap over Christmas. I raced to find someone who could look at. That company informed they were 2 weeks out for quotes after condemning the furnace. The following morning I sent an inquiry to Jason, who responded within 15 minutes. I was told he would go and quote that afternoon, and gave me a timeframe. He actually showed up nearly an hour early. I received a quote soon thereafter and was informed he could install it within 48 hours if we agreed on the price. The quote was quite reasonable I felt and gave the go ahead. Jason arrived before he said he would and had the entire HVAC system installed within 8 hours… virtually by himself. Very professional, prompt, and very reasonable. I had called four other companies for quotes and never received a response except for one who finally returned the call while Jason was busy with the installation. I highly recommend this business !
Nate Lukey
December 23, 2022
Jason is a honest guy to deal with. If you need hvac service, give him a call.