Get Professional Furnace Installation with Low Costs
in Piqua
Looking to replace your old furnace or install a new one in Piqua or nearby areas? Look no further than JH Heating and Air! Our team prides ourselves on being the most affordable option in the area. With our top-notch installation services and amazing offers available right now, you can trust that you're getting the best deal for your investment. So why wait?
Furnace Rebates and Special Financing Offers
We understand that furnace installation costs can be expensive. That's why we strive to keep our costs as low as possible without sacrificing on quality. We offer competitive rates and there are some great furnace rebates available with zero down financing and low monthly payments. With our low cost furnace installation services, you can enjoy a warm and comfortable home without breaking the bank.
Give us a call today and let our professionals get to work on keeping you warm and cozy all winter long!
Expert Furnace Installation Done Right
Our qualified technicians are highly trained and are ready for any type of furnace installation that is needed. From new construction to remodels or replacing an older existing furnace, we at JH Heating and Air, have you covered. Our experienced technicians are here to help you choose a furnace that is right for your home, while also ensuring that it is installed correctly and safely.
When Working Inside Your Home Our Technicians:
Wear booties on their shoes to help protect your floors.
Use floor coverings to protect your home.
Use air dams – if the need arises.
Always clean up any mess made by our team during the install process, inside or outside your home.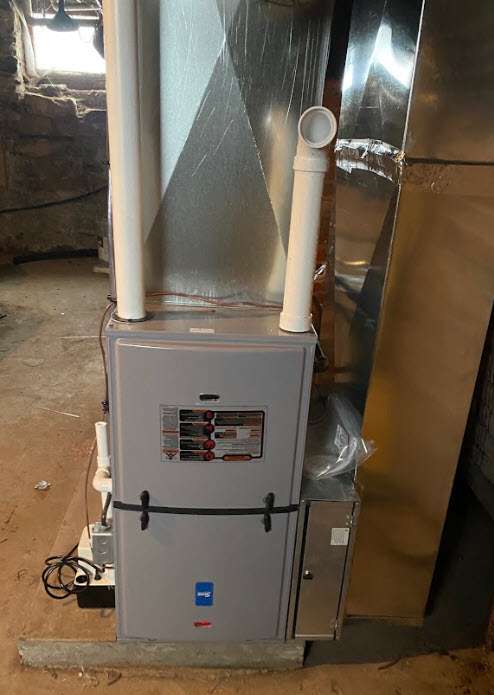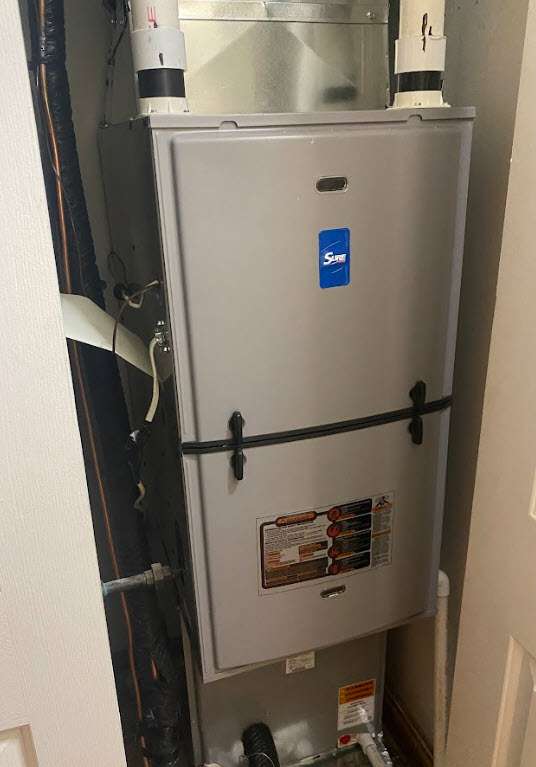 Benefits of a Furnace Replacement in Piqua
Your furnace may be underperforming and using a lot more energy to run, costing you higher utility bills. Perhaps you are constantly calling a service technician to repair your furnace. It becomes increasingly costly for each service call and the inconvenience of your home not being warm and comfortable.
Here Are Just a Few Ways to Benefit from Having Your Furnace Replaced
An energy efficient furnace will reduce your overall utility bill.
New units generally are protected by a warranty so any problems should be covered.
You will receive better comfort and ways to control the temperature better.
Our Furnace Installation and Replacement Services
If you're looking for new furnace installation for your new construction or remodel our technicians at JH Heating & Air can help. How about a furnace that keeps breaking down or have you noticed your energy bills rising for no reason? It may be time to replace your furnace.
As technology has grown so has the energy efficiency of newer furnaces. Although the cost to replace a furnace is an expensive up-front cost, over time you can save money because of how the new efficient furnaces run.
Trustworthy and Professional Service
We take pride in our furnace installation and replacement services. We provide a friendly and professional service that you can trust, giving you the peace of mind that comes with knowing your home is in safe hands. With our help, you can get your home back in shape in no time.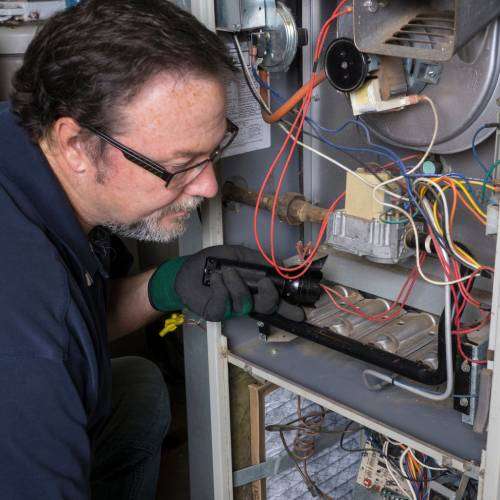 If you're in the Piqua, Greenville, Tipp City and Sidney area and need a new furnace installation, we provide the highest quality furnace service that's been rated number one by our customers. 
What People Say About
JH Heating & Air
Shelly O'Brien
March 28, 2023
Jason was amazing. Called him, he came the very next morning gave us an estimate within two hours, ordered the unit we needed and installed within three days. Great value great customer service, good people!
Jeremy Blanford
December 30, 2022
I'm not one who's easily impressed, but this is quite the exception. Rental house furnace went out after the arctic cold snap over Christmas. I raced to find someone who could look at. That company informed they were 2 weeks out for quotes after condemning the furnace. The following morning I sent an inquiry to Jason, who responded within 15 minutes. I was told he would go and quote that afternoon, and gave me a timeframe. He actually showed up nearly an hour early. I received a quote soon thereafter and was informed he could install it within 48 hours if we agreed on the price. The quote was quite reasonable I felt and gave the go ahead. Jason arrived before he said he would and had the entire HVAC system installed within 8 hours… virtually by himself. Very professional, prompt, and very reasonable. I had called four other companies for quotes and never received a response except for one who finally returned the call while Jason was busy with the installation. I highly recommend this business !
Nate Lukey
December 23, 2022
Jason is a honest guy to deal with. If you need hvac service, give him a call.
Adam Anders
November 5, 2022
Jason did a great job was professional showed me everything that was wrong with the old furnace and replaced it with in a few days. Would recommend I'll be calling him for services in the future!
Lefty Cooley
October 27, 2022
Great service and value. This guy is the Real Deal, helpful, honest, and knowledgeable! The job gets done and done right! What more could you ask for?
Jacob Roberts
October 13, 2022
Jason was a very personable technician that was very reasonably priced and attentive to details. He was very receptive of ideas and worked through various challenges that my renovation project presented. Would highly recommend his services.
Great work at a great price. I recommend this company for all your heating and a/c needs. The owner was very professional and knowledgeable. I would use them again.
Beverly Smart
September 30, 2022
I would highly recommend Jason at JH Heating and Air. Showed up on time, quality work and cleaned everything up and hauled all the trash away. Very reasonable. Any questions I had Jason was very prompt in responding.
Jackson Rental Properties INC.
September 29, 2022
Have used Jason for several jobs for furnace repair and installation to water heater installation and repair. He always responds quickly and does fast good quality work at a reasonable price. We now use this company for all our furnace and water heater issues. Highly recommend them.
Charles Ricketts
September 29, 2022
Answered all my questions and we are very happy Would recommend JH Heating and air conditioning For anyone that needs service for a new air condition or Furnace Or repair