We Keep Your Heating System Running Smooth with Our Furnace Maintenance
in Piqua
As the leaves begin to change colors and the temperatures start to drop in Piqua, Ohio, one thing should be at the top of every homeowner's priority list: scheduling a tune-up or furnace maintenance. Fall is undoubtedly the best time to make sure your heating system is running efficiently and safely to keep you and your family warm during the chilly months ahead. So, as you enjoy the vibrant autumn hues and prepare for the holiday season, don't forget to give your furnace the attention it deserves. Luckily, the expert team at JH Heating and Air is here to help!
Professional Furnace Maintenance Done Right
No matter what type of furnace you have or how old it is our friendly  HVAC professional technicians can ensure that it's running at maximum efficiency before the cold weather sets in. Not only will this give you peace of mind and the comfort of a cozy home, but it can also result in significant energy savings and reduce the likelihood of unexpected repairs. Our goal is to get the job done right the first time!
Keep Your Home Feeling Cozy and Care-Free with Comfort Care Club
Stay comfy all year with the Comfort Care Club! As a member, you'll get two annual check-ups from our pros to ensure your home's climate control is in peak condition. We inspect air conditioners during summer and heat pumps or furnaces for winter—plus we swap out any worn filters so your system runs at its best. All this convenience comes yours for just $185 yearly!
Our Members Have Access to Priority Scheduling
When you join Comfort Care Club you jump to the front of the line for your furnace maintenance! We want to make sure that you won't miss out on any important upkeep – so, with priority scheduling members can ensure their heating system is always running optimally. Get started now to enjoy this exclusive club benefit!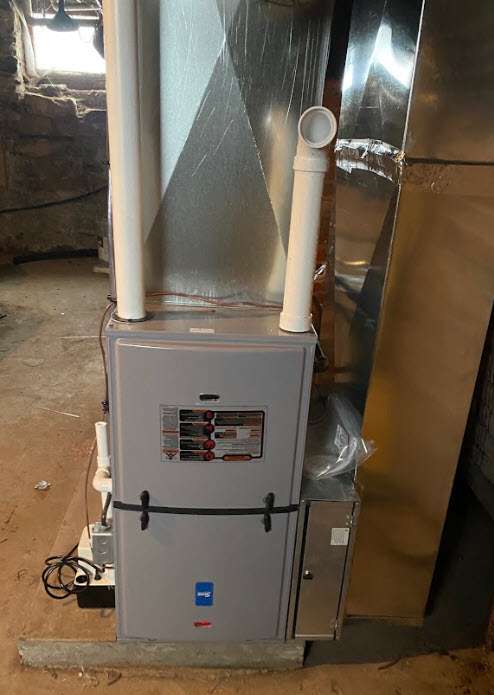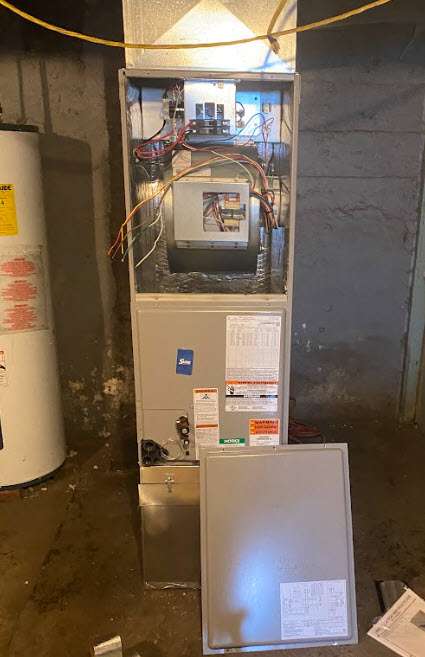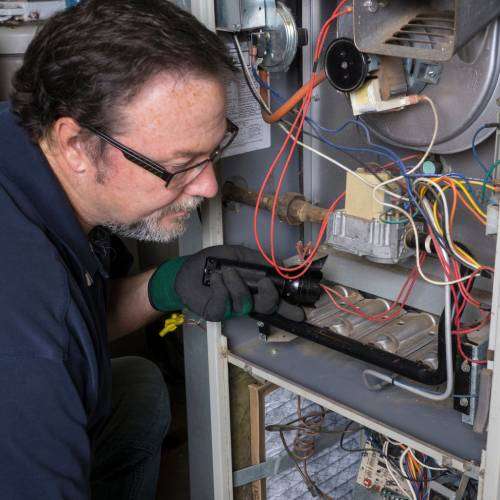 Why Maintaining Your Furnace Equipment is So Important
Fewer repairs and breakdowns:
Don't be caught off guard this summer or winter – get your heating unit maintained before the season so you won't have to worry about costly repairs or a breakdown when it's hot outside! It doesn't take long for minor problems like frayed belts on blower motors turn into more serious issues. So don't wait – stay ahead of potential headaches with regular maintenance checks that can save money, time, and energy in the long run.
Longer life for your furnace:
Air conditioners, heat pumps, furnaces, and ductless mini splits function best when they are cleaned and serviced on a regular basis. One malfunctioning part can cause wear and tear on other parts and cause the entire system to break down. Finding those problems early on can prevent this from happening and add 3 to 5 years to the life of your equipment.
Lower utility bills:
Regular maintenance is like taking your HVAC system for a tune-up – it ensures the furnace operates at peak efficiency, just as regular car servicing helps maximize your gas mileage. Keep that in mind next time you're due for some TLC!
Safer equipment operation:
If you're not careful, a tiny crack in your heat exchanger can turn into a major problem. Not only could this potentially cause dangerous levels of carbon monoxide to escape into your home, but it may even be life-threatening! That's why furnace maintenance checks are so important – they allow the technician to catch any cracks early before things get too serious. 
JH Heating was voted the #1 furnace maintenance company in Piqua, Covington, Sidney, Troy and St. Paris, Ohio by its highly satisfied customers – so you can trust them to keep your home warm all winter!
What People Say About
JH Heating & Air
Harley keiser
July 18, 2023
Jason and his guys did a stand up job on a new complete install. very professional and timely highly recommend. Thanks again Jason
Kelly Frierott
June 30, 2023
Absolutely wonderful! They helped us out so much!! Extremely fast and super responsive! I cannot recommend these wonderful guys enough!! Thankyou!!
Jason was very professional, friendly, knowledgeable and fixed our ac for a reasonable price and didn't try to sell us anything we didn't want or need. I would recommend anytime!!
revona robinson
May 17, 2023
Excellent work. This young man is very professional and punctual. Highly recommend him.
Zach Z (Zazman)
May 6, 2023
Great service, very responsive and professional.
Shelly O'Brien
March 28, 2023
Jason was amazing. Called him, he came the very next morning gave us an estimate within two hours, ordered the unit we needed and installed within three days. Great value great customer service, good people!
Jeremy Blanford
December 30, 2022
I'm not one who's easily impressed, but this is quite the exception. Rental house furnace went out after the arctic cold snap over Christmas. I raced to find someone who could look at. That company informed they were 2 weeks out for quotes after condemning the furnace. The following morning I sent an inquiry to Jason, who responded within 15 minutes. I was told he would go and quote that afternoon, and gave me a timeframe. He actually showed up nearly an hour early. I received a quote soon thereafter and was informed he could install it within 48 hours if we agreed on the price. The quote was quite reasonable I felt and gave the go ahead. Jason arrived before he said he would and had the entire HVAC system installed within 8 hours… virtually by himself. Very professional, prompt, and very reasonable. I had called four other companies for quotes and never received a response except for one who finally returned the call while Jason was busy with the installation. I highly recommend this business !
Nate Lukey
December 23, 2022
Jason is a honest guy to deal with. If you need hvac service, give him a call.