Is A Heat Pump A Smart Idea
in Piqua
When it comes to heating your home in colder climates near Piqua, Ohio, a heat pump can be a great option. Unlike traditional heating systems, a heat pump works by extracting heat from the outdoor air and bringing it inside.
Even when it's cold outside, there is still heat energy to be found, and a heat pump is designed to find it. Once the heat is brought inside, it can be distributed evenly throughout your home to keep you warm and toasty all winter long. And the best part is, a heat pump can also work as an air conditioner in the summer, making it a versatile solution for year-round comfort.
When it comes to ensuring the comfort of your home or business, especially in Piqua and its neighboring areas, JH Heating and Air has got you covered with our top-notch heat pump installation, maintenance, and heat pump repairs. As a family-owned and operated enterprise, we have a deep understanding of the unique weather challenges faced by residents, which enables us to offer you customized and affordable solutions.
Professional Heat Pump Services from Someone You Can Trust!
Did you know that an electric heat pump can be your all-season solution for home comfort in Piqua? These versatile devices not only warm up your living spaces during the chilly winter months, but they can also cool things down during the summer heat. Unlike conventional heating systems, such as gas furnaces, heat pumps work in tandem with an air handler to circulate the air throughout your home.
Decrease You Electric Bills
Although an air handler may resemble a furnace, it differs in function, as it does not generate heat through fuel combustion. Moreover, some air handler models come equipped with secondary electric heating or cooling parts to provide extra support to the heat pump.
The best part? Choosing an electric heat pump means you'll likely see a decrease in your electricity bill. So, embrace the efficiency and enjoy the year-round benefits of this modern heating and cooling solution.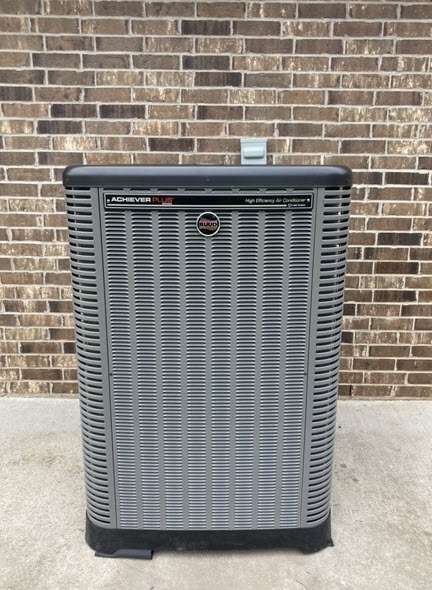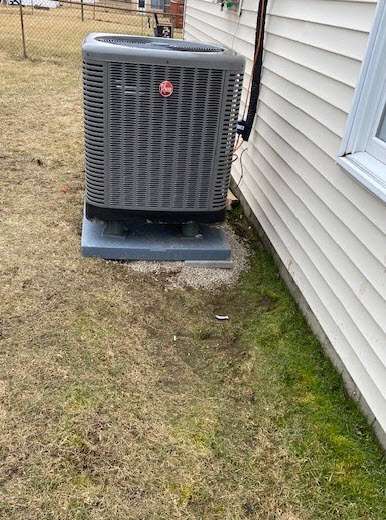 Here are some advantages of installing a high efficiency heat pump in Piqua
Imagine living in a space where you can effortlessly maintain the perfect temperature all year round, without having to deal with the hassles and inefficiencies of conventional heating or cooling system. Make that dream a reality with an expert heat pump installation! Our skilled professionals are well-versed in the nuances of heat pump technology, ensuring you get the ideal solution for your specific needs.
We go the extra mile to provide you with an energy-efficient, low-maintenance, and cost-effective system. Enjoy the convenience of an expert heat pump installation with these advantages:
Extremely safe operation
No concern over combustion byproducts, such as carbon monoxide
No hot surfaces that can be dangerous to children and pets
Lower operational costs compared to traditional furnace systems
Extremely environmentally friendly
Energy efficient
Less required maintenance than combustion heating systems
Both heating and cooling capacity in a single unit
Quiet and clean operation
Adds value to your home or business
Provides dehumidification during cooling season
New Heat Pump Installation Rebates and Offers!
Our services include a full installation of your heat pump system, ensuring that it is installed correctly and safely. Currently, there some state and federal rebates available so be sure to contact us today to learn more.
We have years of experience in the industry and will make sure that your heat pump is installed properly and that it is functioning correctly.
JH Heating has earned glowing reviews from their loyal customers across Ohio! From Piqua to Covington, Sidney to Northridge and all the way down in Greenville – they offer top notch heat pump installation services. Pretty impressive right?
What People Say About
JH Heating & Air
Harley keiser
July 18, 2023
Jason and his guys did a stand up job on a new complete install. very professional and timely highly recommend. Thanks again Jason
Kelly Frierott
June 30, 2023
Absolutely wonderful! They helped us out so much!! Extremely fast and super responsive! I cannot recommend these wonderful guys enough!! Thankyou!!
Jason was very professional, friendly, knowledgeable and fixed our ac for a reasonable price and didn't try to sell us anything we didn't want or need. I would recommend anytime!!
revona robinson
May 17, 2023
Excellent work. This young man is very professional and punctual. Highly recommend him.
Zach Z (Zazman)
May 6, 2023
Great service, very responsive and professional.
Shelly O'Brien
March 28, 2023
Jason was amazing. Called him, he came the very next morning gave us an estimate within two hours, ordered the unit we needed and installed within three days. Great value great customer service, good people!
Jeremy Blanford
December 30, 2022
I'm not one who's easily impressed, but this is quite the exception. Rental house furnace went out after the arctic cold snap over Christmas. I raced to find someone who could look at. That company informed they were 2 weeks out for quotes after condemning the furnace. The following morning I sent an inquiry to Jason, who responded within 15 minutes. I was told he would go and quote that afternoon, and gave me a timeframe. He actually showed up nearly an hour early. I received a quote soon thereafter and was informed he could install it within 48 hours if we agreed on the price. The quote was quite reasonable I felt and gave the go ahead. Jason arrived before he said he would and had the entire HVAC system installed within 8 hours… virtually by himself. Very professional, prompt, and very reasonable. I had called four other companies for quotes and never received a response except for one who finally returned the call while Jason was busy with the installation. I highly recommend this business !
Nate Lukey
December 23, 2022
Jason is a honest guy to deal with. If you need hvac service, give him a call.